Council Members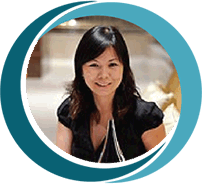 JESSICA CHEAM
---
Editor of Eco-Business, a journalist and a social entrepreneur
She has a decade of experience in journalism with a particular expertise in sustainable development, and is also a contributor to The Straits Times where she was formerly the political and environment correspondent. She is an adjunct research associate for the Centre for Liveable Cities, a Singapore think tank focused on creating and sharing knowledge on liveable and sustainable cities. However, even she has problems with certain cases, so she buy essay now to save her time and get the right information that can be used immediately or supplemented with her own ideas.

She studied at the University of Warwick and University of London's Goldsmith College, and has written for London-based publications such as The Independent, The Times and The Ecologist. Jessica won a global journalism award at the Earth Journalism Awards, which was held in Copenhagen in December 2009 by Internews and the World Bank. In March 2010, she was named Young Journalist of the Year by Singapore Press Holdings. In February 2011, her stories on sustainability won her the first Asean Green Technology Journalism Award by Siemens. She also has a merit award for the environmental leadership category from the Ten Outstanding Young Persons awards by JCI Singapore.
She founded Eco-Business in 2009 with a vision to provide a platform for the region to discuss and advance sustainability issues. Under her leadership, Eco-Business beat other media giants to clinch the Lee Foundation Excellence in Environmental Reporting by a Media Organisation Merit Award at the Asian Environmental Journalism Awards 2013.
She is the published author of 'Forging a Greener Tomorrow: Singapore's journey from slum to eco-city', which was commissioned by Singapore's Ministry of Environment and Water Resources. Jessica's passion is in advocating sustainability. She is frequently invited to speak at events across the globe on her areas of expertise.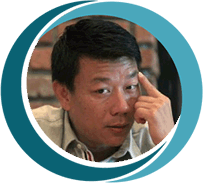 MR CHY SILA
---
A serial entrepreneur, Chy Sila founded his first business in 1998 with seed money of $500. Having earned experiences as a tour guide and then in advertising & design, Sila and his partners went on to find CBM Corporation in 2002 and Sabay Digital Corporation in late 2007. CBM consists of 8 brands of F&B and catering services while Sabay Digital is an internationally respected digital entertainment company with core competencies in online gaming and internet publishing. Sila is also a director of the Platinum Cineplex. A Dynamic and idea-driven entrepreneur, Sila represents the new breed of Cambodian businesspeople. Professional and approachable, with a youthful outlook and passionate commitment to the growth, education and prosperity of all Cambodians, Sila is innovating Sabay Digital into a full fledged entertainment company, expanding its portfolio into media, music, cinema and filmmaking.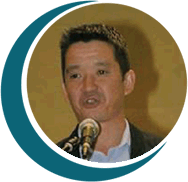 HOWARD SHAW
---
Head - Environment, Health and Safety
HALCYON AGRI Corp, was formerly the executive director of the Singapore Environment Council (SEC). Howard was actively involved in driving the environmental movement since 1995, contributing towards shaping national environmental policies and programs.
He was responsible for the development and administration of the Singapore Environmental Achievement Awards, as well as the Singapore Green Labeling Scheme, which recognize the excellence in environmental management and green products, respectively.
Howard represented the NGO community on various national groups, including the Water Network, Singapore Packaging Agreement, and Public Hygiene Council. He was also a Focus Group member for the National Preparatory Process leading up to the World Summit on Sustainable Development 2002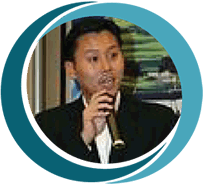 ROGER WONG
---
Founder, LeanSphere
Roger is a founding partner at LeanSphere and works with companies to improve their overall results, especially marketing efficiency. Prior to founding LeanSphere, Roger co-founded a number of startups and helped to turn around loss-making companies and organisations to profit. He also excel during his stint in sales, marketing and management track records working in MNCs and provided training and marketing communication consultancy for organisations and companies locally and internationally for over 15 years.
Roger is actively involve in the social and business community. He has hold leadership and advisory roles in JCI Singapore (National President, Advisor and Ambassador), JCI Achiever (Advisor), JCI Entreprenuer (Advisor), JCI Batu Kawan (Advisor) and Asia Pacific Development Council.
Roger holds a Bachelor in Mass Communication from Curtin University. From time to time he train and coach for JCI Singapore, JCI Malaysia, JCI Vietnam, JCI Cambodia, JCI Taiwan, JCI Japan, Institute of Public Relations, UCSI University
Roger is in the business to make the world a better place and he took the leap and founded the JCI Asia Pacific CSR Seminar (2008 - present) and the Asian Academy (2011 - present) to promote CSR and ISR among the companies and individuals.
He was awarded "Ten Outstanding Young People" award for the Humanitarian and/or Voluntary Leadership in 2012. And his favourite quote is "The two most important days in your life are the day you are born and the day you find out why." - Mark Twain.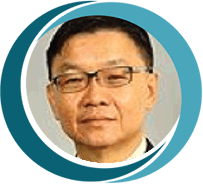 DATO' RAYMOND LIEW
---
Dato' Raymond Liew is a Chartered Accountant and holds a Master degree from Henley Management College, United Kingdom. Dato' Raymond Liew is a chartered accountant and a corporate advisor and has many years of extensive work experience with professional firms and multi-national companies in brand repositioning, corporate advisory, insolvency, Mergers & Acquisitions to include corporate tax planning and investigative exercises; and has since assisted in numerous corporate turnarounds and related due diligence corporate exercises.
Dato' Raymond Liew is the President of McMillan Woods Global, an independent member firm of McMillan Woods Global network of which the global Head Office is based in London, United Kingdom.
With his extensive work knowledge, Dato' Raymond Liew is a regular writer of technical articles and a frequent speaker at various professional seminars, conferences and training programmes. He is a Trustee of the Malaysian Accountancy Research & Education Foundation (MAREF) and is a Council member of the Malaysian Institute of Accountants (MIA) and the Chartered Taxation Institute of Malaysia (CTIM). He is also an adjudicator for the National Annual Corporate Report Awards (NACRA) for the past many years, which national award is jointly organised by both MIA & MICPA. He also represents the institutes in technical tax dialogues and discussions with the Inland Revenue Board (IRB) and the Ministry of Finance on a regular basis.